The year was 1961. A new television sitcom was premiering: The Dick Van Dyke Show. Like others before it, this black and white comedy focused on an average family — Dad has his job, Mom has her home. Just your standard, happy wholesome family television show. And then... scandal!
It's true, Laura Petrie, the character Mary Tyler Moore played from 1961 until 1965 was a trailblazer. Until her, the traditional TV housewife stuck to her uniform of dresses and heels. From the beginning, though, Moore insisted Laura wear pants, arguing that all the housewives she knew wore them. Finally, TV housewives were set free!
We've been through a lot since Laura. There were the flowing peasant skirts of the late 60s, high-waisted bell bottoms of the 70s, acid-washed jeans of the 80s and baggy carpenter jeans of the 90s (oh, how fashion was unkind to me in middle school). Which brings us to today when we find me flipping through the March issues of fashion magazines and I see ads for these: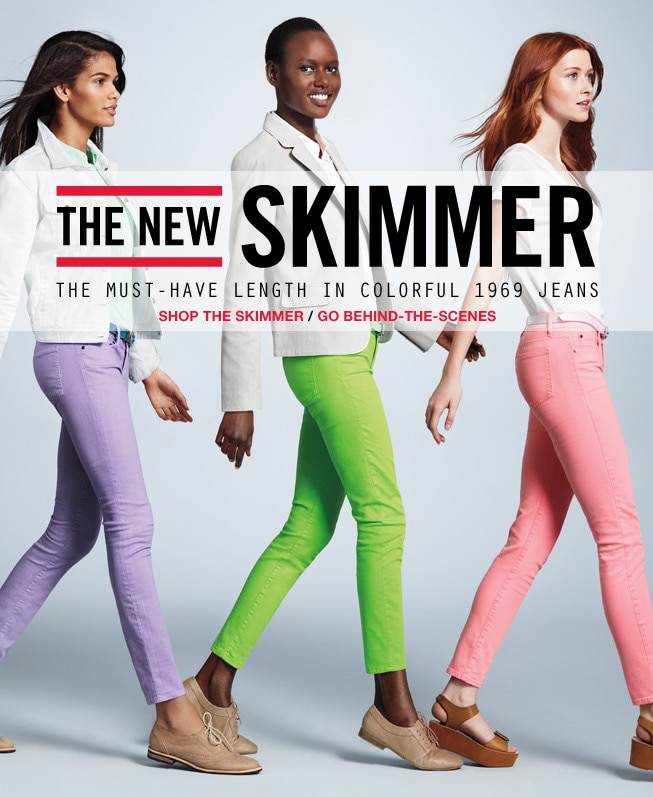 Yes, they're jeans, but still don't these look familiar? The bright colors. The high hem. Hello stranger.
It's a common theme in fashion: history repeats itself. We were lucky enough a couple years ago for Mad Men to influence facets of fashion. And while I wasn't sure about the skinny jean trend at first, now that I see the homage to my favorite fashion decade, I'm all in. Now ladies, who's with me?
I'm hoping one pair of these will earn me a Rob Petrie of my own, fingers crossed.